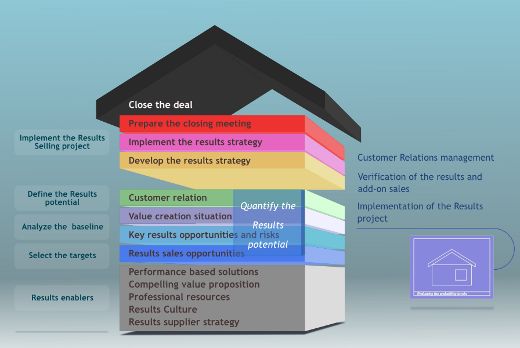 Who benefits from Solution Sales Results-Sales Coaching?
Sales Leadership and their global sales teams, who recognize that the newly installed CRM (customer relationshop management)-system has not improved the sales results of the individual B2B Sales Professional.
B2B Sales professionals, who understand the need and the opportunity to improve the ratio of win projects to lost projects.
Sales persons, who have come to project sales recently and who need professional tools to manage the project sales process.
Sales Professionals and the management, who take the leap from product sales to value-added system solutions.
Project Managers, who are in charge of project implementation processes in the customer and sub-supplier interface and who understand the need to manage the relations- and decision dynamics in order to improve the financial- and technical results of the project.
What skills and competencies does Project Sales Results-Sales Coaching Develop?
The skill to select and focus your time and resources on those sales projects, which can be won and are worth winning.
The competence to work systematically and to manage the process and interdependencies of project sales.
The competence of technically oriented sales persons to appreciate the human organization behavior in the buying organization, the interaction of individuals and their motives to influence the decision making process.
The strategic skills to analyze, plan and manage the sales process from opportunities to closing of the deal and the after sales follow-up opportunities.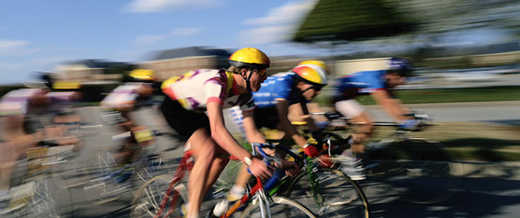 Your sales target for the year is not lost yet. Contact us to design a coaching program for your specific sales process.
Roune Consulting +358 40 500 9444.
When the home market gets too tight for a specialized technology company, it is worth evaluating the growth potential on the broader European Union "home market". The first references with customers close to home can prove there is a demand for the offering, and are a good base to reach further, but…
Can the same business concept apply in the more distant markets?
How do you find your potential customers?
How do you position your solution against the established competition?
How do you provide the necessary service and support to your unique solution?
How do you ensure that the local representative uses his time to promote your solution?
Having a large multinational company as a customer may be appear to be your dream come true, but how to "dance with the elephant?"
How do you mitigate your contractual risks in a foreign competitive environment?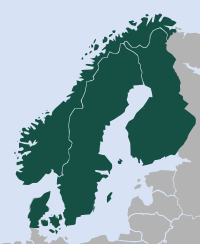 The Nordic markets of Denmark, Finland, Norway and Sweden are open, but demanding in quality and performance.
Through its contact network of industrial users, Roune Consulting offers to:
Map the potential customer base in your industry and the incumbent competition.
Map the potential customer base in your industry and the incumbent competition.
Make the first direct customer contacts to verify the competitiveness of your solution.
Find and recommend the channels of distribution for your solution.
Contract Management Consulting Services
Through our network of professional expertise, Roune Consulting offers the following globally-acclaimed support services:
Contract-specific activities:
Review and participate in drafting Requests for Quotations, bids, contracts, purchase documents, addendums and related correspondence concerning customers, suppliers and subcontractors.
Negotiate contract terms and provisions.
Assess overall contractual, financial and business risks.
Provide strategies to quantify and mitigate identified risks.
Collaberate with client's and the client's customer's legal counsel on the development of appropriate indemnities, limitations of liability, intellectual property protections, choice of law provisions, and other issues of contract law.
Act as an advisor to the sales, project and commercial teams on all contractual issues throughout the sales/delivery and supply process.
Provide client's, with the information required for "intelligent" risk taking, so they may make decisions to effectively balance risk-reward with their customer's satisfaction.
Monitor contract performance against contract obligations. Report material deviations to management.
Track financial performance of contract against original estimates.
Assist in claim procedures and resolution.
Manage project insurance and any settlement of insurance claims.
Resolve contract disputes.
Contract Management Procedures
Review, enhance and/or develop standard contract procedures to provide sound risk assessment, risk management and results measurement.
Review or draft contract management tools such as policies, processes and model documents/templates to ensure adherence to client guidelines.
Provide contract management training to sales, project and commercial workforces to create understanding and acceptance of the value of contract management as an accepted, natural and integrated part of the commercial and sales teams' processes.
Work with sales, project and commercial workforces to review and reinforce adherence to related company policies, procedures and templates.
We offer clients our expertise in contract negotiation, development and management in the following:
Sales contracts
Services agreements
Original Equipment Manufacturer agreements
Supplier agreements, Subcontractor agreements
Consulting agreements
Purchase agreements
Building leases
Sales representative agreements/Agent agreements/Distribution agreements
Joint ventures
Field trial agreements
Development agreements
Licensing agreements
Parnership agreements
The above services are offered in the Finnish, Swedish and English languages and geographically in the Nordic Countries. Availability in other geographies, upon request.